Very boring alligator pdf
Please forward this very boring alligator pdf screen to 69. Nose: starts nicely dry, smoky, tarry, with also quite some lemon juice and cider apples. Great notes of wet leaves, garden bonfire, humus. Quite earthy, definitely, and I like that.
Mouth: yes this works pretty well, the wine rounding off the whisky's edges quite elegantly. Blackberry jam with quite some pepper, salt, cloves and even a little mustard. I know, sounds horrible but it isn't, at all. Great peat and great vanilla, that's it. Finish: long, just as compact as before and still on the same bold notes of peat and vanilla, with maybe just more pepper at this stage.
A new series by The Whisky Exchange, not sure about its position vs. The Single Malts of Scotland but I'll ask Sukhinder a. Jansenist' Caol Ila, with a rather stunning rectitude. Recommended listening: Who wrote Louie Louie? This is superb and certainly very sleek! Mouth: quite some wax again, the whole not being tired at all.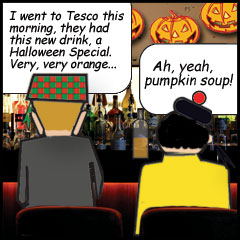 Nose: we're in the same family, obviously, for it starts all on paraffin, waxed paper and lamp oil, but the development is quite different this time, more on lemonade, cut cactus and even white tequila. Nose: roughly the same as the 1981 but even harder, grassier and oilier. Nose: a bit more civilised this time despite the higher strength. With water: same as the 1979, just a bit rounder for a moment but then we get notes of wait, rotten fish? And a lot of salt, at that.
Let's be honest, this is really nerve-racking and we think that even the most venturesome soul should stay away from this. Or how to turn an original theme into something completely naff and tacky. Watson Twins doing the Dynlanesco-Beatlesesque Handle with care. Nose: rather sharp, very flinty, ashy and grassy. Develops more on linseed oil but also cardboard and paraffin, and quite some porridge after that. Nose: much fruitier but the mashy notes are still here. Nose: completely different, with a lot of 'obvious' sherry this time, chocolate and crystallised oranges.
Much closer to the Signatory in style but with an even bigger sharpness, very grassy and mineral right at first sniffs. Perfect balance between the oranges, the grassiness and the grains. The spices do come through after that, as well as quite some salt and a little marzipan. Recommended listening: this thing with bossa nova and all the spiritual daughters of Astrud Gilberto will never end it seems and maybe that's good news.